In response to the story in The Sun today that the "Class of 92" are formulating a takeover bid for Manchester United MUST responded with the media release below.
MUST response received good coverage from several outlets including The Independent and Daily Mail:
Manchester United supporters 'sceptical' of 'Class of 92' takeover reports, but admit story has sparked interest ind.pn/1m99seg
United need to be released from the Glazers' shackles, insists supporters trust chief Drasdo after club deny rumours of £2bn takeover by Beckham and Qatari royal family
dailym.ai/P7rLFB

Duncan Drasdo, chief executive of the 200,000 strong Manchester United Supporters Trust (MUST) said:
"Whether or not there is any truth in the story of a possible takeover of Manchester United, and we remain sceptical at this stage, it has certainly sparked interest amongst United fans. Undoubtedly the majority of fans would like to see a better ownership model which put the club and fans first rather than the profits of private owners.
As with the fans these special players have MUFC running through their veins so you can understand why fans would warm to the idea of working together with them on a better ownership model for United.
Gary Neville has recently voiced his admiration for the Bayern Munich structure and that is also similar to the model which MUST would like to see too. Munich benefit from shared ownership between fans and commercial investors with people with real football backgrounds in positions of power alongside the best professional executives. That combination is potent and has turned Bayern Munich into the powerhouse we see today.
Like Munich, United don't need a Sugar Daddy. We just need to be released from the shackles of the Glazer ownership and allowed to reinvest Manchester United's own massive revenues for the benefit of the club and fans.
Sir Matt Busby always saw Manchester United like a family with the owners, board, players and fans all working together. That is very much our vision too. We'd like to see every Manchester United fan in the world able to own a stake in, and contribute to, their own football club.
The Glazers will sell at some point and that time may be fast approaching as they realise that the model which worked so well for them under Sir Alex is not sustainable now. If we want to compete with our main rivals domestically and in Europe we'll need to match their investment over the long term and that will squeeze profits and therefore bring the valuation down.
They must be looking at a possible exit so now is the time for the global fanbase to come together. We're encouraging every United fan across the globe to register with MUST through our website - www.joinmust.org - so they can be part of any future plans involving supporters."
---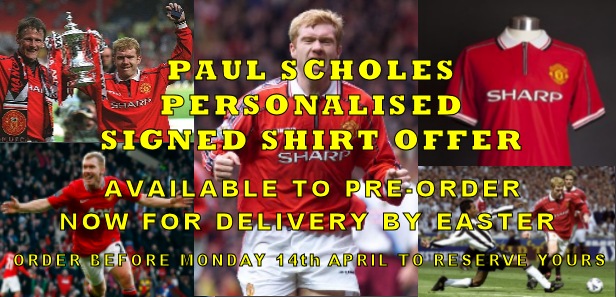 ---
Contact:
Duncan Drasdo, MUST chief executive
Twitter: @Drasdo
MUST - the Manchester United Supporters Trust www.joinmust.org
MUST is the independent Manchester United Supporters' Trust, a not-for-profit organisation with 203,000 members stretching around the world
Our Inspirational Dream
Manchester United FC owned by the fans and run for the fans.
Our Greatest Imaginable Challenge
To create the opportunity for all United fans to share in the ownership of their club, inspiring the participation of at least one million supporters.
MUST is the independent Manchester United Supporters' Trust, a not-for-profit organisation and an Industrial and Provident Society registered with the Financial Services Authority (30024R) under the name I-MUST Limited with offices at MUST, 18 Sir Matt Busby Way, MANCHESTER M16 0QG